Premium Water-Proof Shade Sails – Elevating Outdoor Comfort and Style
When it comes to water-proof shade sails in Melbourne, Victoria, Peninsula Shade Sails stands apart. Our unwavering commitment to quality and design excellence makes us your top choice for enhancing your outdoor spaces. Water-proof shade sails require higher setup tension and need to resist higher wind loads than shade mesh sails which is why their installation needs to be handled by a professional installer like Peninsula Shade Sails. 
What Sets Us Apart:
Unmatched Design Expertise:

Our design team collaborates closely with you to create custom water-proof shade sails that not only provide protection but also enhance the aesthetics of your outdoor space.

Premium PVC Material:

We partner with renowned suppliers, ensuring that your shade sails are crafted with excellence in mind, guaranteeing durability and performance under Melbourne's demanding weather conditions.

Some of the high quality suppliers of PVC fabrics we use are:
Skilled Installation Team:

Our team of highly skilled installers ensures that your water-proof shade sails are installed with precision and care, exceeding industry standards.
Why Peninsula Shade Sails?:
Customization: We tailor our solutions to your unique needs and preferences, ensuring your vision becomes a reality.
Quality Assurance: Our commitment to the finest materials and craftsmanship guarantees long-lasting, reliable results.
Local Expertise: We understand Melbourne's climate and specific requirements, delivering solutions that are perfectly suited to the region.
When it comes to water-proof shade sails, Peninsula Shade Sails outshines the competition. We combine design excellence, premium materials, and top-notch installation to create outdoor spaces that are not only comfortable but also visually stunning. Contact us today, and let's transform your outdoor area into a haven of style and protection
Contact Us for Your Water-Proof Shade Sails: Ready to experience the Peninsula Shade Sails difference? Contact us today for a free consultation. Discover why we're the top choice for water-proof shade sails in Melbourne, Victoria.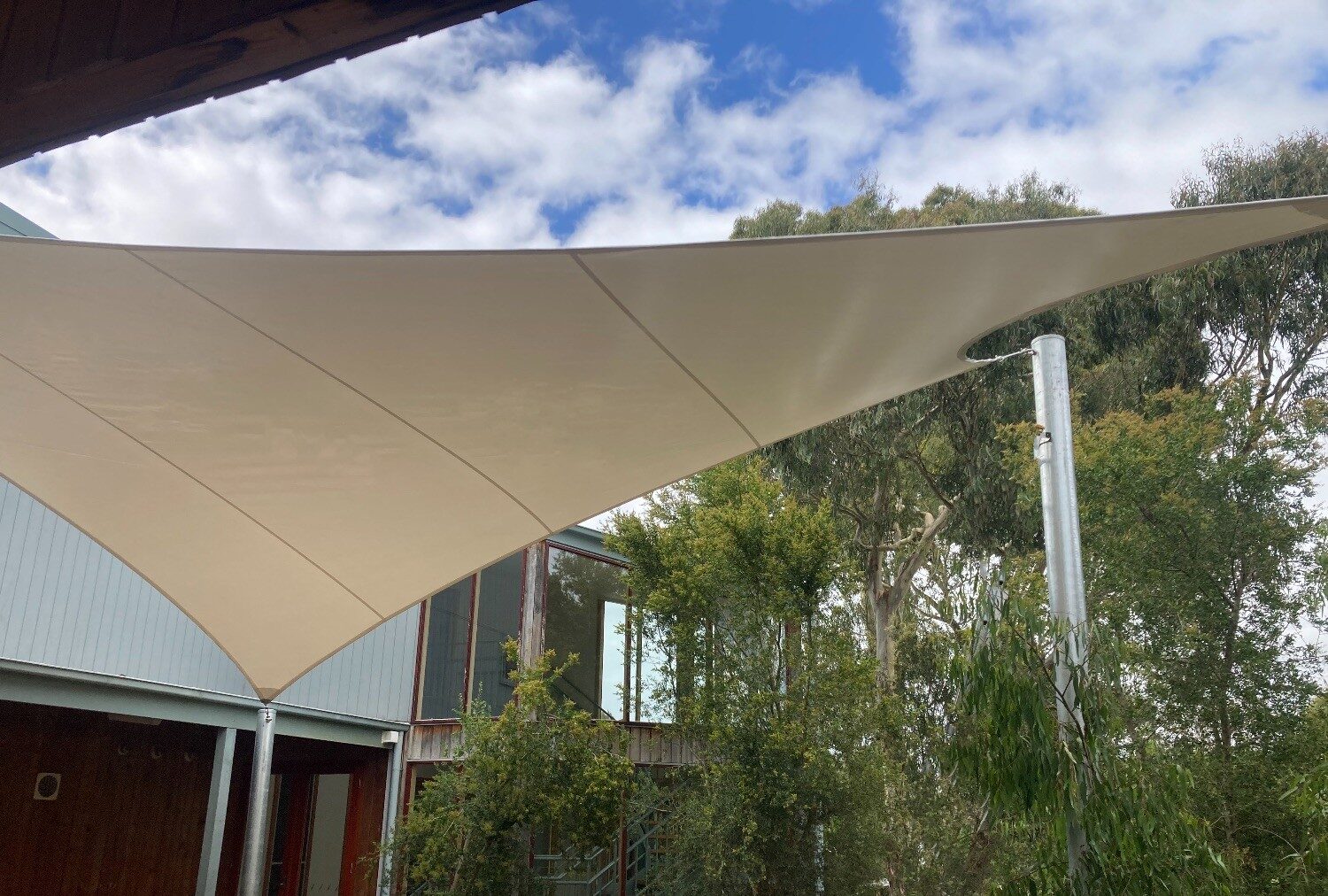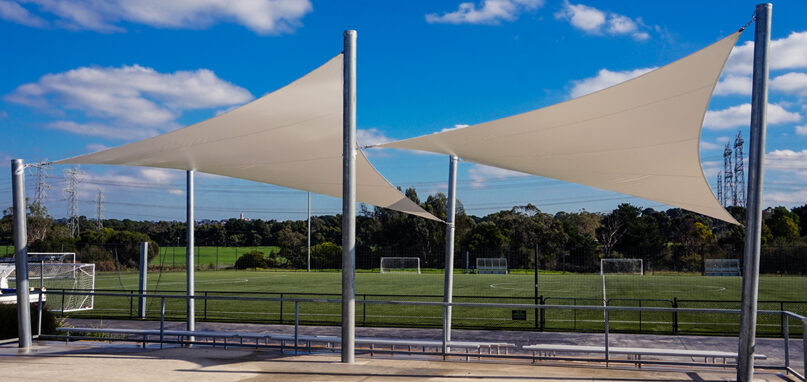 The elements of Water-proof Sail Design and Installation 
Well thought through sail design is critical in achieving the best possible shade coverage for your project at the time it is required.
The principles of fabric architecture used to create a shade sail or tension membrane differ from most traditional areas of building. We explain a few of the basic principles here.
Although every shade project is slightly different most follow three basic steps.
Other Water Proof Options