Looking for a smart way to harness the benefits of shade sails in Melbourne while also taking advantage of governmental assistance? You're in the right place! Peninsula Shade Sails is here to assist you in accessing and maximising shade sail grants offered by the Victorian Government.
Since 1995, Peninsula Shade Sails have been providing Melbourne with the highest quality shade sails. From our humble beginnings on the Mornington Peninsula, we have grown to serve clients across the state, going on to be recognised as a premier provider of shade solutions in the state of Victoria.
Understanding the Victorian Government Shade Sail Grant
The Victorian Government has earmarked $15 million towards the construction of more shade structures across Melbourne and the wider state. This funding is aimed at enhancing the sun protection of community spaces such as schools, parks, public playgrounds, sports clubs, and other communal venues.
These grants provide vital support in creating comfortable, sun-safe outdoor spaces. They not only enrich the quality of outdoor life but also contribute to the overall aesthetics of these local areas.
This grant opportunity is a reflection of the Victorian government's commitment to community wellness and its appreciation for the environmental and aesthetic benefits of shade structures. At Peninsula Shade Sails, we are proudly driving this initiative forward, supporting our customers in navigating the grant application process and effectively utilising these funds.
Navigating the Shade Sail Grant Process
Successfully securing a shade sail grant requires understanding the application process, eligibility requirements, and key deadlines. At Peninsula Shade Sails, we are deeply familiar with this process, having worked with numerous clients across Dandenong, Mornington, Windsor, and Gippsland in acquiring these funds.
We can guide you through every step of the process, from initial application planning to final grant disbursement. We also offer expert advice on how best to use these funds to match your specific shade needs.
Our team can help you explore the various shade sail options suitable for your space to maximise the impact of the grant. Whether it's a UV protective shade for a playground in Frankston or a beautifully designed shade structure enhancing an outdoor café in Cheltenham, we are here to ensure the grant serves your needs excellently.
Why Choose Peninsula Shade Sails for Shade Sail Grants?
● Expertise in Grant Applications: Our familiarity with the bureaucratic intricacies of shade sail grants ensures your application process is seamless and successful.
● High-Quality Materials: We use the finest materials for our shade sails, including premium shade cloth and robust stainless-steel fittings, ensuring durability and functionality.
● Custom Design: We provide bespoke shade solutions tailored to your specific requirements, enhancing the aesthetic value of your space while optimising functionality.
● Expert Installation: We handle the installation process expertly, guaranteeing your new shade sail is secure, safe and beautifully presented.
● Positive Customer Reviews: Our reputation precedes us; take a look at our glowing customer testimonials!
Maximising Your Shade Sail Grant
Securing a shade sail grant is only half the battle; the real task is utilising it effectively to transform your outdoor space. Thankfully, Peninsula Shade Sails has got you covered. Our team will work closely with you to understand your shade requirements, spatial constraints, design preferences, and then propose a customised, best-fit shade solution.
Whether you're in Bayside seeking an aesthetic pool shade sail, or in Traralgon needing commercial shade sails, we aim to maximise the value of your grant while ensuring you receive a top-quality shade solution that's perfectly fit for purpose.
Enhance Your Outdoor Space with a Shade Sail Today!
Are you ready to transform your outdoor space while leveraging the benefits of a shade sail grant? We're here to help! Contact Peninsula Shade Sails today on 1800 501 084 to discuss your project needs.
Serving all of Melbourne, our commitment to quality, exceptional customer service, and our ability to help you secure and utilise shade sail grants make us your perfect partner in this project. Let's create beautiful, practical, and sun-safe outdoor spaces together!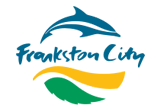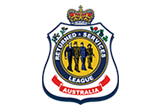 Corner Bottleshop
We can not speak highly enough of the Peninsula Shade Sale team. Consistent service, repairs, and after sales service keep Tim and the team at Peninsula Shade Sales at the top of our list. 4 years of great service!
Kim McCarthy
Somerville Kindergarten's new shade sail looks amazing. Many thanks to Tim, Bronwyn and the team at Peninsula Shade Sails to help us navigate the lengthy process to install the sail over our swing set. Without your help and follow up, it may never have become a reality. The children at kinder will benefit every day from it.
theferg
A huge thank you to Tim and the team at Peninsula Shade Sails.
We are extremely pleased with our sails and are more than happy to recommend this company. Defiantly 5 Stars
Vicki & Mark Ferguson
Brett Rowlands
As manager of the Rosebud RSL, I engaged Peninsula Shade Sails to complete a project for us in our garden/memorial area. They were professional, works were completed as quoted and the end result is visually better than I expected. Happy to recommend for any similar projects
The provision of well-planned and designed shade as a sun protection measure can reduce overall exposure to UV radiation by up to 75 per cent!'
– (Shade Grants Application Guidelines, Victorian Government)
Frequently Asked Questions for Shade Sail Grants in Melbourne
What are the Shade Sail Grants offered in Melbourne?
The shade sail grants in Melbourne are funds allocated by the Victorian Government, aimed at financing the construction of more shade structures in community spaces.
How can I apply for a Shade Sail Grant in Melbourne?
Peninsula Shade Sails guides clients through the application process for shade sail grants in Melbourne. This includes understanding the eligibility requirements, submitting the application, and utilising the received funds effectively.
Why should I choose Peninsula Shade Sails for Shade Sail Grants in Melbourne?
Peninsula Shade Sails have expertise in the grant application process, ensuring a seamless experience for clients. Furthermore, they use high-quality materials, provide custom design solutions and expert installations. Additionally, their positive customer reviews reflect their reputation for quality and exceptional service.
How can I maximise my Shade Sail Grant in Melbourne?
With the help of Peninsula Shade Sails, recipients of a shade sail grant can maximise its value through careful planning. The team will assist in determining the specific shade requirements, considering spatial constraints and design preferences, and then crafting a customised shade solution.
Where can I get more information about Shade Sail Grants in Melbourne?
For additional details about shade sail grants in Melbourne, you can contact Peninsula Shade Sails at 1800 501 084. The team is ready to assist you in understanding how to secure and utilise these grants effectively.