Waterproof Shade Solutions
Water-proof shade solutions Melbourne & Mornington Peninsula
Our PVC material (Hiraoka PVC) provides a fantastic solution to providing waterproof outdoor area. Hiraoka's architectural material is manufactured to a range of light transmissions allowing a selected light level to enter the structure.
Our waterproof solutions come in a variety of options:
Architectural umbrellas offer versatile solutions for both shade and waterproofing. These umbrellas are designed to form a permanent protection solution as they have a structurally engineered frame and high quality canopy which is fabricated from architectural PVC.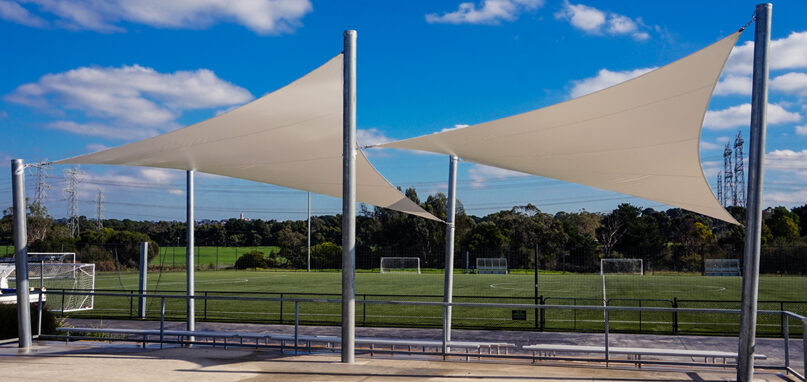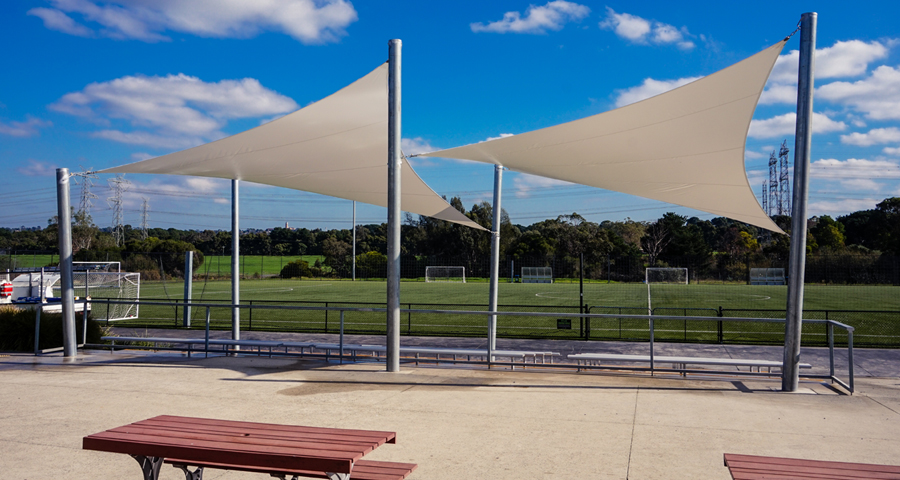 Shade sails can be designed for use in a variety of environments – both domestic and commercial. This shade solution also enhances the aesthetic of the outdoor area.
Triax Structures
As well as providing a water-proof area a fabric span with the right choice of fabric can provide significant light transition (50%) preventing the over darkening of internal rooms. Fabric structures also have greater sound absorbing properties when compared to traditional steel roofed pergolas which helps to minimise echoing. Our fabric span structures provide a fantastic solution to providing waterproof outdoor areas.
Waterproof shade structures are one of our most popular waterproof solutions. The versatile joining system allows for two pipes to be connected at almost any angle. This allows for installation with even the most difficult site restrictions.
One of the difficulties faced in providing a waterproof fabric solution, is the high wind loadings presented by the fabric membrane. In a fabric span structure, the tension of the membrane cover is not transmitted to the mounting points.
It is instead contained within the frame itself. This means that unlike with traditional membrane covers, the structural integrity of existing buildings is not compromised by the addition of a fabric span.