Shade Structures Designed & Installed – Commercial, Industrial & Domestic
Shade structures are available in a wide variety of shapes and designs depending on the area that needs to be covered. We can design and install shade structure to suit the client and site requirements. The Victorian is also providing a $15 million dollar grant to getting more shade structures and natural shade solutions built. Peninsula Shade Sails can help you apply to the community shade sail grant, ensuring you are best prepared!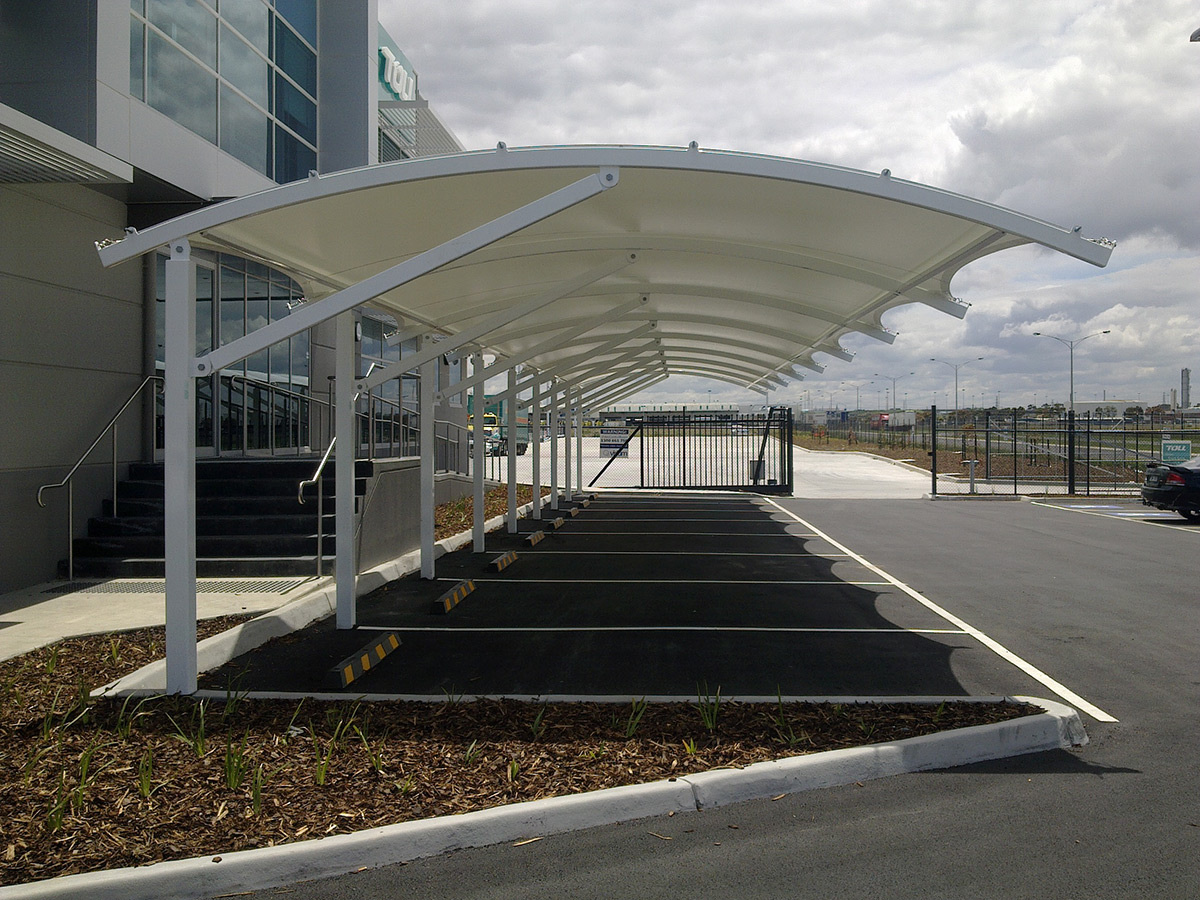 Cantilever Shade Structures
Where clear access is critical, cantilever structures are a great solution. We often suggest cantilever structures be used in high vehicle or pedestrian traffic areas.
Curve Hip and Ridge Shade Structures
When covering large areas with greater spans, a curved hip and ridge (igloo) shade structure provides the additional strength required through support braces and cables.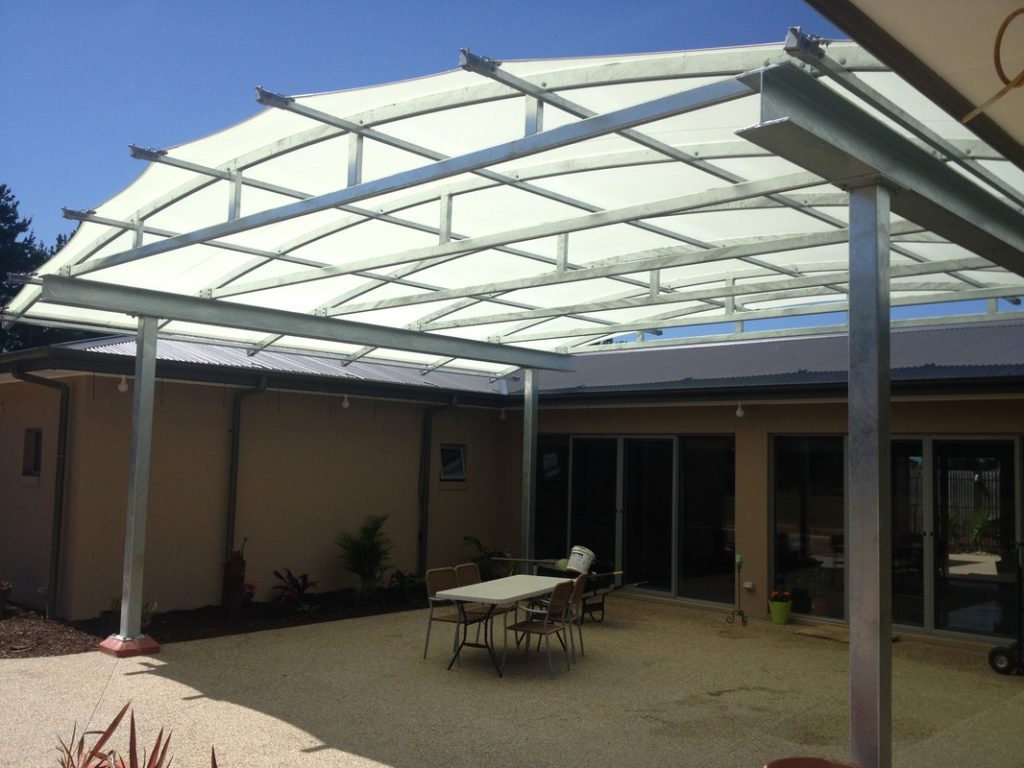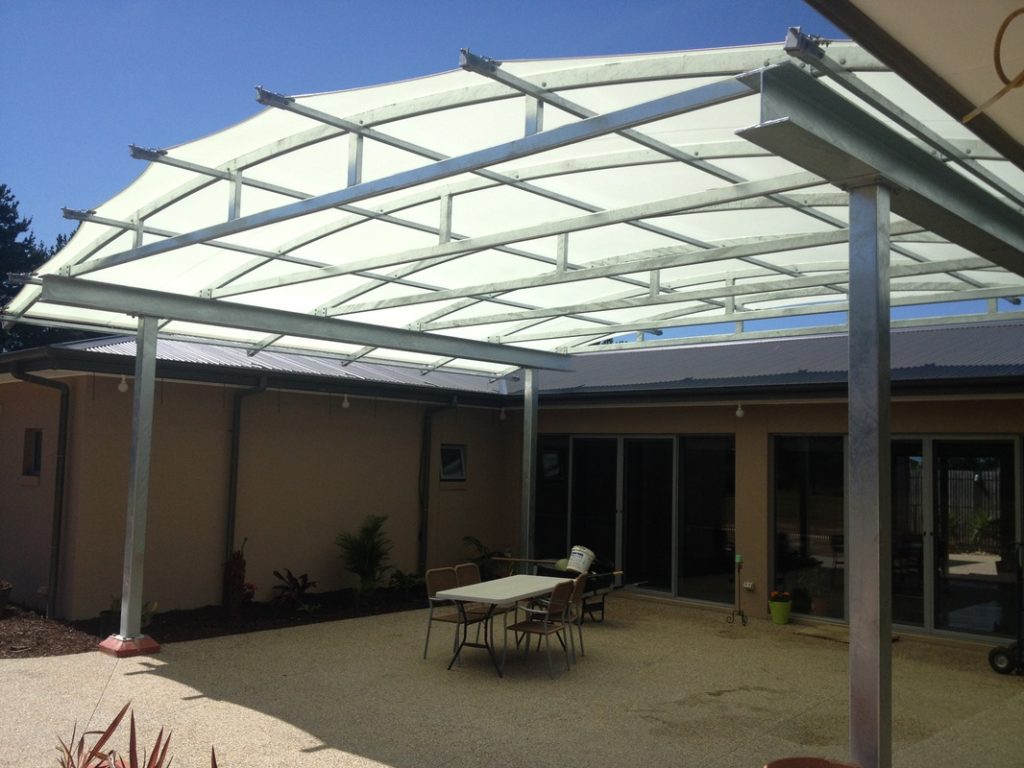 Barrel Vault Curved Rafter Shade Structures
Barrel Vault Curved rafter structures provide can be used in a variety of configurations to provide visually attractive and functional structures.Where footing space is limited for example car parks barrel vault structures can be cantilevered to provide clear entry to the protected area.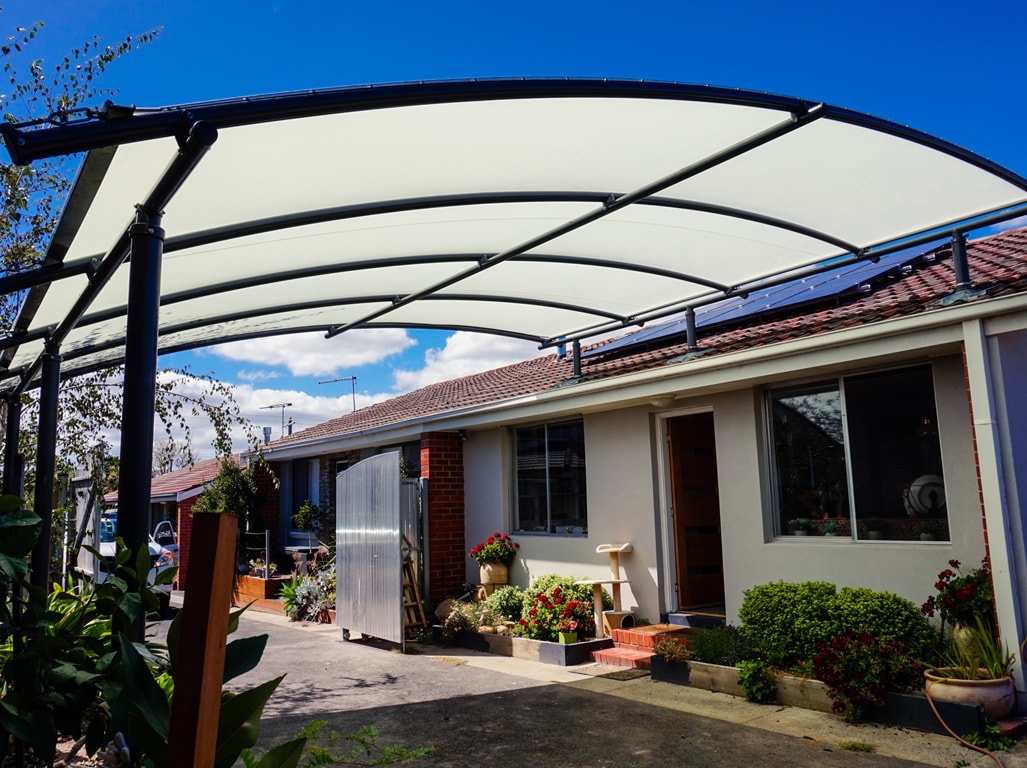 Fabric Span Shade Structures
These structures can be used to cover just about any area with either a mesh or waterproof canopy. The system uses cast aluminium fittings to support steel tube allowing for a wide variety of configurations.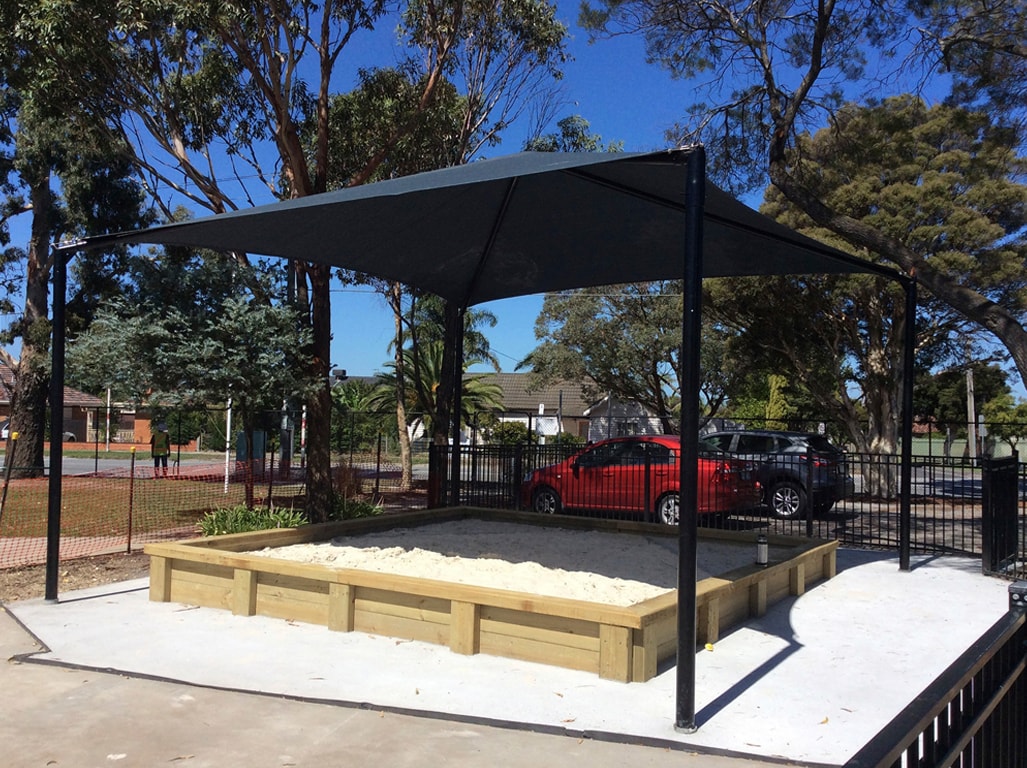 Hip and Ridge Shade Structures
This is the simplest shade structure design, with four exterior posts that support hip and ridge beams. The length and width of the structure can be varied to suit the site.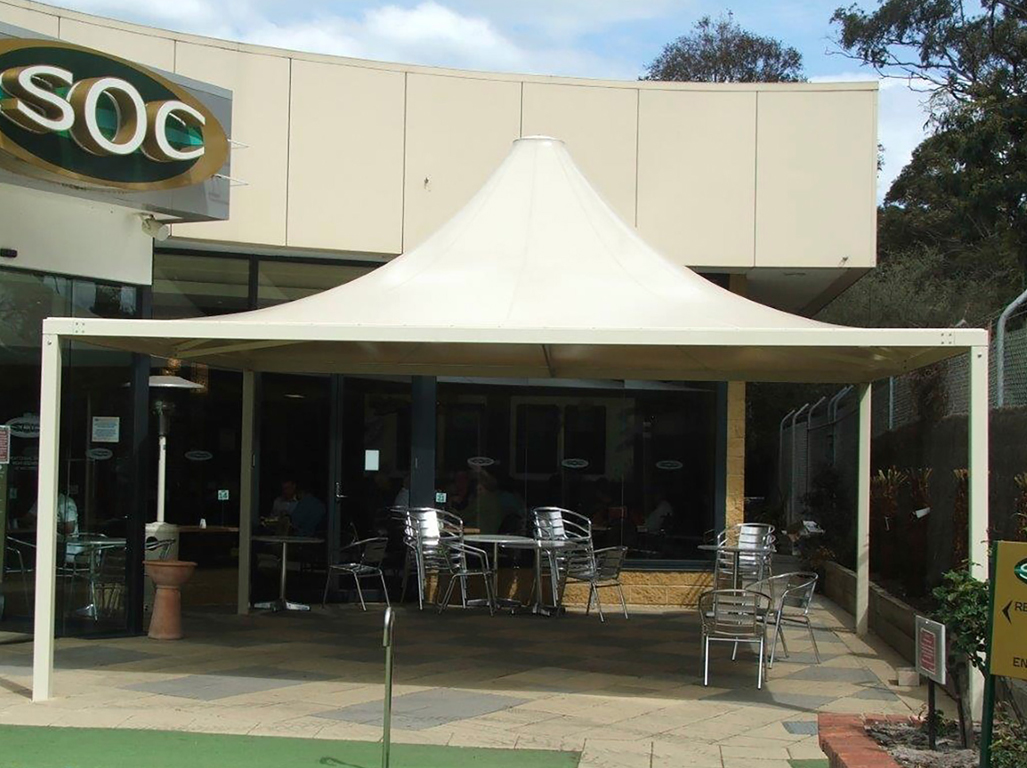 Conical Shade Structures
Conical shade structures are a visually striking way of providing weather protection. The design possibilities are almost endless, with the centre of the cone being supported by a large central post or floating central mast.