There is nothing more important outdoors than sun safety!
New School Shade Sail Fund program offering grants of up to $25,000 have been announced!
The School Shade Sails fund provides funding to schools for shade development to facilitate outdoor learning.
The aim of the fund is to help schools maximise their outdoor learning areas and environments by creating safe and shaded outdoor learning spaces in schools to help prevent the spread of coronavirus (COVID-19).
This compliments the existing Department of Health shade sails program.
Projects are eligible for this funding if:
Funding a new shade sail(s) ; and
Supporting outdoor learning 
Expressions of interest can be submitted on the below web page:
Once your registration has been approved, you will need to obtain one quote within four weeks to receive the funding. Registrations close at midnight on 22 October 2021.
The team at Peninsula Shade Sails are here to help discuss your design concepts, provide quotes, diagrams and assist you with any questions you may have.
Please click the following link for a quote: 
In addition to the new School Shade Sails Fund program, there is also an existing shade grant program run by the Victorian Government to see more shade structures built and natural shading in our community spaces such as parks, playgrounds, sports clubs, schools and other community venues. Apply now for your chance to improve the sun safety of your organisation. Want to Apply? We can help!
Peninsula Shade Sails can help you apply for a Shade Grants Program ensuring you stick to the guidelines and have access to the very best in shade quality. To apply for a shade sail grant for Melbourne and in the Mornington Peninsula, please get in touch with us.
It is important to acquire for the right type of shade for your outdoor area and we are ready to help you by providing our expertise to guide you through the application process. Our highly-trained specialists will assist you every step of the way including the following:
Shade assessment
Structural Diagrams
Site Drawings
Shade Protection Diagrams
Orientation
Material and Fabric
Quality and Safety Requirements
Approvals and Permits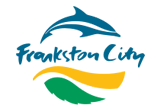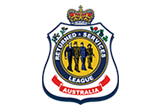 Corner Bottleshop
We can not speak highly enough of the Peninsula Shade Sale team. Consistent service, repairs, and after sales service keep Tim and the team at Peninsula Shade Sales at the top of our list. 4 years of great service!
Kim McCarthy
Somerville Kindergarten's new shade sail looks amazing. Many thanks to Tim, Bronwyn and the team at Peninsula Shade Sails to help us navigate the lengthy process to install the sail over our swing set. Without your help and follow up, it may never have become a reality. The children at kinder will benefit every day from it.
theferg
A huge thank you to Tim and the team at Peninsula Shade Sails.
We are extremely pleased with our sails and are more than happy to recommend this company. Defiantly 5 Stars
Vicki & Mark Ferguson
Brett Rowlands
As manager of the Rosebud RSL, I engaged Peninsula Shade Sails to complete a project for us in our garden/memorial area. They were professional, works were completed as quoted and the end result is visually better than I expected. Happy to recommend for any similar projects
The provision of well-planned and designed shade as a sun protection measure can reduce overall exposure to UV radiation by up to 75 per cent!'
– (Shade Grants Application Guidelines, Victorian Government)