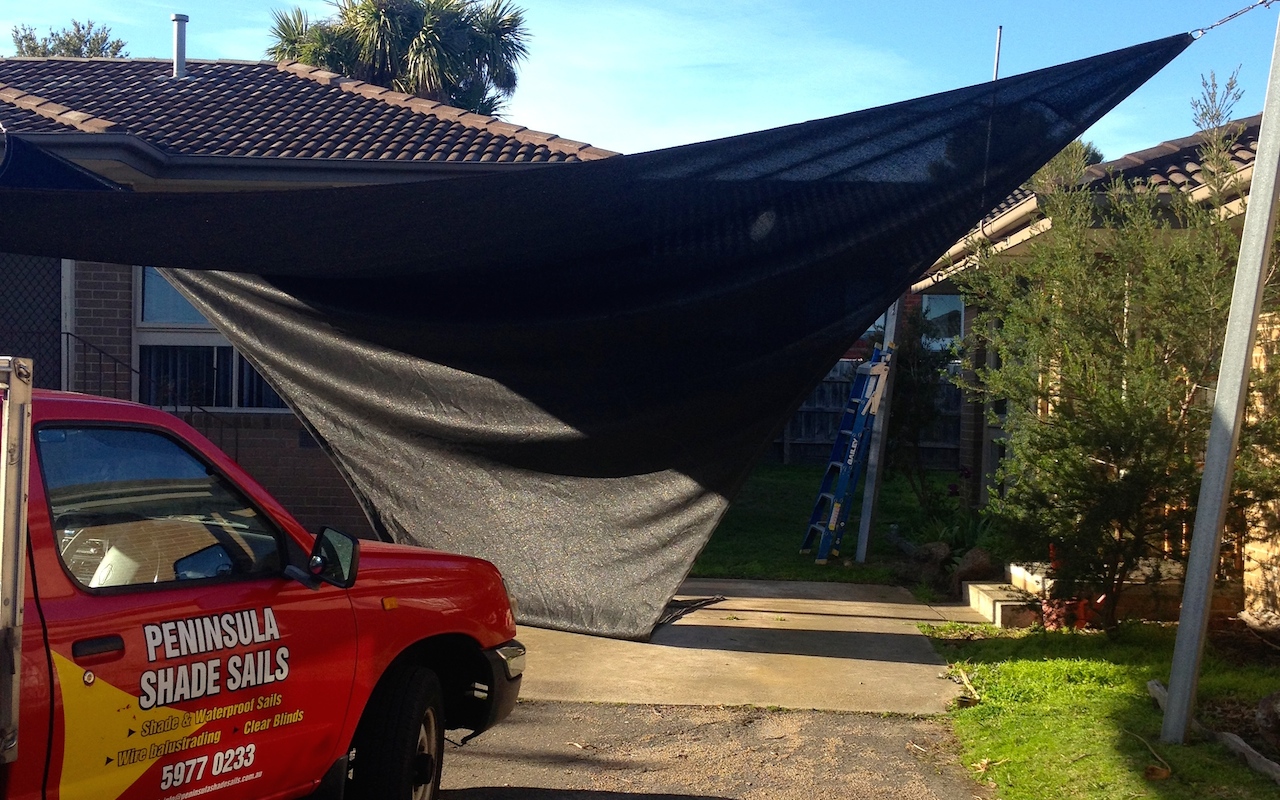 Insurance Quotes for Damaged Shade Sails – Quick Response
In severe weather events, shade sails and structures can be damaged. We offer a quick response service to secure your shade sail as quickly as possible. To take advantage of this, simply call 1800 501 084.
Once your shade sail is secure, we can offer all the shade sail repairs required to get it back to its original form. If the sail is severely damaged, we can offer a quote for the replacement of the shade sail.
We work closely with many insurance agencies and our experience in this area ensures that your sail will restore the sun protection you used to have as quickly as possible!